Vyaapaar Salahkaar With the goal and vision of assisting businesses from formation to expansion, we also assist businesses in their day-to-day operations and provide all legal assistance to them.
We are a group of highly skilled professionals with extensive expertise in our fields who work around the clock to provide the best service, educate you, and simplify the business process.
We offer a full range of services to assist clients in navigating the business cycle, from choosing the right business structure to licensing your company, administering and protecting your brand, and digitalizing your company on an internet platform.
We are one of India's fastest service providers. We keep our promises because we value integrity and long-term relationships with our clients. We operate on the principle that the customer is king. We use a technology-driven platform to provide time-bound approvals to India's professional services market.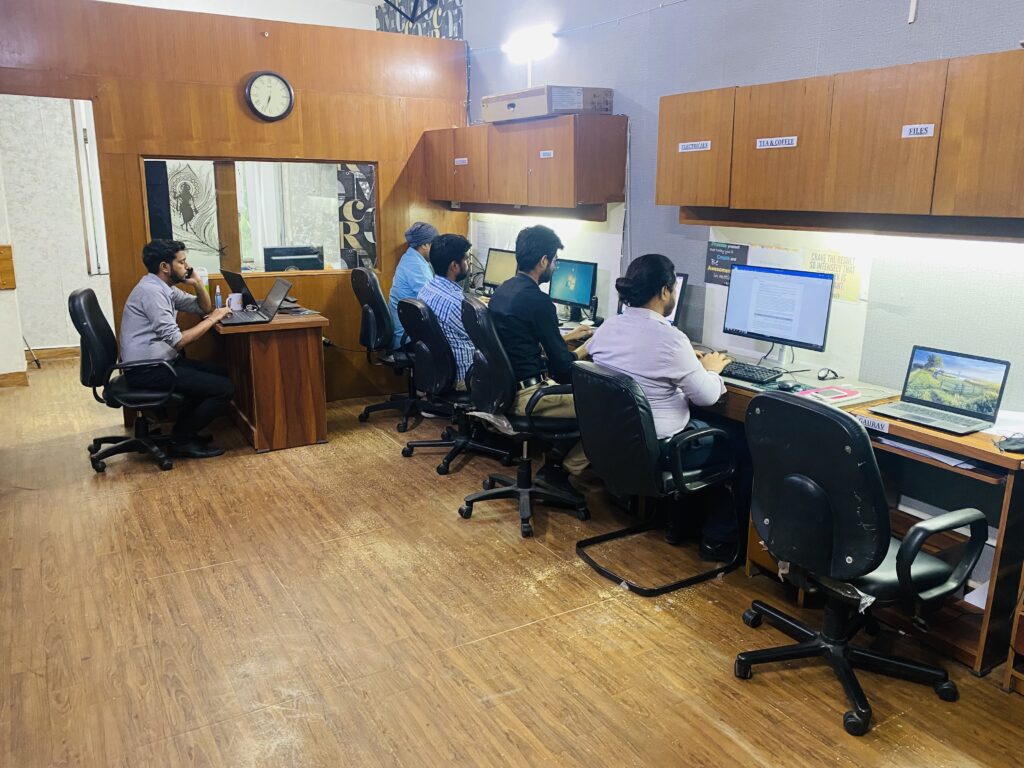 Among the many services we provide, some of them are:
Business Registration
Business Licensing
Tax Filing and Planning
Brand Registration and Protection
Compliance management
Digitalization Business Registration
The first and foremost advantage of company registration is the limited liability that is conferred upon the company's directors and shareholders. After the registration, the company has its own legal entity, status and recognition in the market.
We assist in all procedures by taking the first steps into the business world and making the right decision at the right time, which is critical for the success of any business. We also offer entry strategies to people who have moved into the country from another country.
Business registration is the first and most important procedure for a new organization in India. Based on the structure of the organization and the partners involved.
The following are the sorts of new business registration categories:
Limited Liability Partnership (LLP)
Proprietorship
Partnership
Producer Company
Private Limited Company
Public Limited Company
Section 8 Company (Non-Profit Organisation)
Trust
Society Business Licensing
Almost every business with an income stream requires some kind of business license, grant, permission, or registration to operate lawfully and in complete compliance with government rules.
We help in obtaining registrations and permits from the appropriate authorities, which is another
crucial issue for any firm. Our experts will assist you in obtaining the necessary permissions and approvals in a timely manner.
The following are the sorts of business licensing categories:
Registration for Udyam Aadhaar
Registration under GST
FSSAI License
FCRA Registration
A License Under the Shop and Establishment Act
Import Export Code (IEC)
Drug License
Cosmetic License
ISO Certification
Employee Provident Fund (EPF) Registration
ESI Registration
Digital Signature Certificate (DSC)
Start-Up Registration
NGO Darpan Registration
80g and 12a Registration
Contract Labour License
Trade License
Spices License
APEDA License
RCMC Registrations
NSIC Registration
Barcode Registration Tax Filing and Planning
Tax filing and planning are essential aspects of the business cycle, and our support makes the process go more smoothly.
Filing tax returns is an annual activity seen as a moral and social duty of every responsible citizen of the country.
Tax planning aids in the distribution of taxable income to various investment schemes. Tax planning assists firms in saving money. We provide tax planning to our clients which includes cross-border transaction planning, transfer pricing, indirect taxation, representations, and dispute Management.
The following are the sorts of business management categories:
Accounting and BookKeeping
GST Return
EPF Return
ESIC Return
TDC Return
Income Tax Return
Dir-3 KYC
Annual Compliance
FSSAI Return Brand Protection
Brand protection is the process and set of actions undertaken by a true owner to prevent third parties from using its intellectual property without permission, as this may result in monetary losses and, more importantly, ruins brand equity, reputation, and trust. Brand protection is
required not just to defend against income loss, but also to guarantee that the company's reputation and image are not harmed. In layman's terms, brand protection stops the brand from being abused or misused.
We assist businesses in protecting their intellectual property from counterfeiters and others who violate their trade secrets. Trade secrets include trademarks, copyrights, patents, and designs.
The following are the sorts of Brand Protection categories:
Trademark Application
Trademark Objection
Trademark Opposition
Trademark Assignment
Trademark Withdraw
Trademark Renewal & Restoration
Trademark Rectification
Copyright Application
Design Application
Patent Search
Patent Provisional Application
Patent Complete Application Compliance Management
Enforcing compliance helps your company prevent and detect violations of rules, which protects your organization from fines and lawsuits. The process of ensuring compliance should be continual.
We assist businesses in regulating their compliance procedures in a consistent and accurate manner over time.
Digitalization
Digitalization is the use of digital technologies and digitized data to enable or improve processes. The business may benefit from digitalization by increasing the efficiency of its processes and enabling automation. Because of the reduced demand for human resources, there are fewer human mistakes and operating expenses are lower.
We digitally transform the way organizations operate across their different areas, services, and channels, with customers and other stakeholders.
Our mission is to give people and organizations one-click access to all of their legal and professional needs through a transparent procedure and accurate advice.