ANGELS AND VC
GenZ VCs
A global collective of 6k+ young investors & change-makers, aka Gen Z VCs

Strictly VC
Regular newsletter covering VC industry and deals.

Pitchbook
The information you need to stay ahead of the changing world of VC, PE and M&A—delivered right to your inbox.

Baby VC
baby vc is french community-based VC fellowship.Come for an 8-weeks VC bootcamp, stay for the community! For more info, visit our website : babyvc.co
VC University
A three day program put on by Berkeley Law and National Venture Capital Association.
CB Insights
Collection of terms that everyone involved in the venture capital world should know: some are well known investments terms, others are just catching on.
Apkmuz
ApkMuz provides you the Best information about Android, Apps, Reviews, Gadgets, Technology topics and How-to tutorials.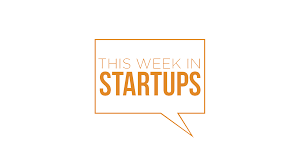 The week in Startups
Hosted by Jason Calacanis, Founder and CEO of Mahalo and former EIR at Sequoia. Longer format.
Zero to one
In Zero to One, legendary entrepreneur and investor Peter Thiel shows how we can find singular ways to create those new things
The Lean Startup
The Lean Startup is one of the core business books that revolutionised the business startup environment
Mastering the VC Game
Mastering the VC game provides a great overview of the VC world and how to find the right partner in your startup journey.
The Business of Venture Capital
One of the best books on the VC – the art and science of being a good VC and the challenges of the business….