Amidst the thriving landscape of contemporary India where dreams find fertile ground and the spirit of entrepreneurship flourishes, a remarkable and compassionate group of visionary minds is stepping forward as architects of hope and change. As the world grapples with environmental challenges of unprecedented magnitude, these eco-friendly startups are like the fresh breath of dawn, offering solutions that are not merely innovative, but crucial for our very survival.
These pioneers are not content with the status quo, against the backdrop of rapid industrialization and urbanization as they're forging new pathways, breathing life into the age-old saying that necessity is the mother of invention. These startups, birthed from the fusion of sustainability and innovation, are not merely altering the trajectory of business; they're elevating the essence of humanity's responsibility towards our planet.
In essence, Cleantech embodies Clean Technology – a beacon guiding us toward a future of reduced environmental impact through eco-friendly products and services. An equally prevalent term for Cleantech is Green Technology. These terms converge in pursuit of a singular objective – the long-term well-being of our environment.
Here we delve into the inspiring stories of India's top 5 eco-friendly startups – 75F, AirOk, Nepra, Greenjoules Pvt Ltd, and Log9 Materials – where innovation, ecology, and entrepreneurship harmoniously converge.
1. 75F:
Envisioning a Greener Future through Smart Buildings
Founders: Deepinder Singh and Pankaj Chawla
Investment: $27.9 million
Current Valuation: $150 million
Annual Profits: $3.5 million
Investors: Siemens AG, Breakthrough Energy Ventures, Climate Initiative, Building Ventures, Revolution, Clean Energy Trust, WIND Ventures
Headquarters: Bengaluru
In the realm of sustainable building management, 75F has emerged as a frontrunner, led by the dynamic duo Deepinder Singh and Pankaj Chawla.
With a focus on energy-efficient HVAC (heating, ventilation, and air conditioning) systems, their smart technology optimizes energy consumption while maintaining a comfortable environment. Their innovative solutions have garnered substantial investment, and their growth trajectory showcases the potential of merging technology and sustainability.
Deepinder Singh and Pankaj Chawla's vision was fueled by witnessing the wastage of energy in commercial buildings. Their green venture was driven by a dual passion for innovation and environmental stewardship. The positive impact of 75F's technology on energy efficiency and costs has solidified their position as leaders in the green tech landscape.
From its inception, 75F set out to transform the commercial real estate sector. But the story doesn't stop there. In 2015, they pivoted to providing comprehensive HVAC (heating, ventilation, and air conditioning) solutions, diversifying their portfolio to cater to a broader spectrum of sustainability needs.
Collaboration is at the core of 75F's success. By partnering with facility management firms, systems integrators, and energy service companies, they have expanded their footprint, encapsulating more properties under their eco-friendly umbrella. Notably, their global outlook is evident in their manufacturing units strategically placed in the US, India, and China.
In July 2021, 75F achieved another milestone, securing a substantial $5 million in a Series A funding round, with Siemens AG as a key investor. This boosted their total Series A financing to an impressive $28 million, demonstrating the confidence investors have in their mission.
The lineup of stakeholders on 75F's cap table reads like a who's who of sustainability champions. Breakthrough Energy Ventures, Climate Initiative, Clean Energy Trust, and WIND Ventures are just a few names among the roster of those who recognize the immense potential of this green-tech powerhouse.
Breathing New Life into Indoor Air Quality
Current Valuation: Undisclosed
Annual Profits: $2.2 million approx.
Investors: Ncubate Capital Partners
Headquarters: New Delhi
Deekshith Vara Prasad, Pavan Reddy Yasa, and Vanam Sravan Krishna, the minds behind AirOk, have turned their attention to a silent menace – indoor air pollution.
Through cutting-edge technology, their startup has developed advanced air purification systems that improve indoor air quality and health. Their dedication to cleaner air has not only attracted significant investment but has also earned them a strong reputation for innovation and impact.
Deekshith Vara Prasad, Pavan Reddy Yasa, Vanam Sravan Krishna's inspiration was born out of personal experiences with poor indoor air quality. Their journey into eco-friendly entrepreneurship was underpinned by their commitment to making a meaningful difference in people's lives. The success of AirOk demonstrates that prioritizing health and sustainability can go hand in hand.
In the pursuit of cleaner and safer air, AirOk has emerged as a shining beacon of innovation. At the heart of their mission lies EGAPA, a revolutionary patented air filter boasting the capability to eliminate a staggering 99.7% of air pollutants from the environment. But it doesn't stop there – this groundbreaking filter targets even cancer cells and dismantles an array of air pollutants, including viruses, VOCs, bacteria, and mold, setting new standards for air quality improvement.
But AirOk's commitment to a greener world doesn't end with EGAPA. Their product range showcases a holistic approach to tackling air pollution. From air purifiers and their corresponding filters to face masks, purifying bags, data center solutions, and pollution seizure innovations, AirOk's offerings transcend mere commodities; they embody a comprehensive strategy to address the multifaceted challenges posed by polluted air.
However, AirOk's journey, like any other, isn't without its challenges. As revealed in their FY21 financial report, the company recorded an operating revenue of INR 1.94 Lakh, accompanied by a reported loss of INR 2.25 Lakh. Yet, this financial hiccup hasn't deterred their momentum; instead, it has fueled their determination to bridge the gap between green innovation and economic success.
Central to their progress is the support of visionary investors like Ncubate Capital Partners. This Gurugram-based venture capital fund recognized the potential of AirOk's mission and injected much-needed investment, amplifying the impact of their initiatives.
Empowering Rural India with Solar Microgrids
Founder: Sandeep Patel, Dhrumin Patel, Ravi Patel
Investment: $18 million
Current Valuation: $80 million
Investors: Aavishkaar Capital, Circulate Capital, Asha Impact 
Headquarters: Ahmedabad
Founded in 2011 by Sandeep Patel, Dhrumin Patel, and Ravi Patel, Nepra Resource Management Private Limited has etched its name among the forerunners of eco-friendly cleantech startups. With its headquarters nestled in Ahmedabad, Nepra's journey is a testament to the profound impact innovation can have on waste management.
They are on a mission to electrify remote villages in India using solar microgrid technology by providing sustainable and reliable energy solutions to underserved communities, Nepra has not only improved lives but has also demonstrated the potential of renewable energy to bridge the urban-rural divide. The positive social impact of Nepra's work is matched by its financial success.
Manish Kumar's motivation stemmed from his background in rural development and witnessing the challenges faced by off-grid communities. His green venture was grounded in the belief that clean energy could be a catalyst for social change. Nepra's journey showcases the profound impact that eco-friendly startups can have on marginalized populations.
To date, their remarkable journey has garnered $24.5 million in funding, reflecting a resonance among investors who recognize the significance of their mission.
What makes Nepra truly eco-friendly is its commitment to process over a staggering 500 tonnes of dry waste daily across Pune, Indore, and Ahmedabad. This isn't just waste management; it's a commitment to a sustainable ecosystem. Nepra's future-focused vision includes expanding its capacity generation to accommodate more waste and ultimately, making its mark in 25 Indian cities by 2025.
Nepra's impact isn't confined to numbers. With the aid of 1,700 collectors, they have positively transformed the lives of 5,000 individuals who often find themselves at the bottom of the waste management hierarchy. Their model isn't just about scalability; it's about social responsibility and inclusivity.
The road to success has been paved with strategic investments. In 2020, Nepra secured a substantial $18 million in Series C funding from Aavishkaar Capital and Circulate Capital. These investments signify the growing confidence in their capability to bring transparency and organization to India's waste management landscape.
Converting Agricultural Residue into Clean Energy
Founder: V Radhika, VS Shridhar, S Viraraghavan, R Sethunath
Current Valuation: $100 million
Investors:  Blue Ashva Capital 
Headquarters: Pune
Founded by V Radhika, VS Shridhar, S Viraraghavan, and R Sethunath, Greenjoules possesses a clear vision – to revolutionize the way we fuel our world. Their expertise lies in producing renewable biofuels derived from 100% agricultural residue and renewable waste, serving both industrial and commercial needs.
Set to mark a new chapter in their mission, Greenjoules is gearing up to establish a major facility in Pune. This facility is strategically designed to cater to the escalating demand for biofuels. With a war chest of $330 million in funding, the startup is poised to expand its services and accelerate its journey toward a more sustainable future.
At the core of Greenjoules' ethos lies a commitment to eco-friendliness. Their biofuel isn't just an alternative; it's a transformative force. Crafted exclusively from non-feed and non-food waste, it adheres to the same stringent standards as petroleum or diesel. This remarkable biofuel seamlessly integrates into existing diesel engines, gensets, and boilers, bypassing the need for any modifications.
Greenjoules' biorefinery in Pune's Chakan is already powering a range of large enterprise customers, showcasing the efficacy of their green diesel. As demand surges, their ambitions follow suit. The startup's $4.5 million Series A funding round, led by Blue Ashva Capital, underlines the faith investors have in their mission, combining both equity and debt investments.
Beyond the present, Greenjoules has its sights set on even loftier horizons. They plan to expand their product range while delving into high-energy density liquid and gaseous biofuels. Their commitment extends to research and development initiatives, paving the way for a future where innovation and sustainability go hand in hand.
Their motivation was rooted in his understanding of the detrimental effects of crop residue burning on air quality and soil health. This green journey was driven by the desire to create a win-win situation for farmers and the environment. Greenjoules' success exemplifies the potential of turning waste into a valuable resource.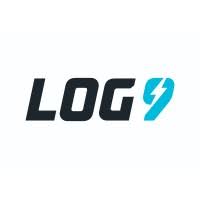 Pioneering Graphene-Based Innovations
Founder: Akshay Singhal, Kartik Hajela, Pankaj Sharma
Current Valuation: $1 billion
Investors: Metaform Ventures, Exfinity Venture Partners, Surge Ahead, Petronas Ventures, Incred Financial, Unity Small Finance Bank, Oxyzo Financial Services, Western Capital Advisors, Amara Raja Batteries
Headquarters: Bengaluru
Akshay Singhal's Log9 Materials is rewriting the playbook of innovation with its graphene-based solutions. From air purification to energy storage, Log9's breakthroughs are impacting multiple industries while contributing to environmental sustainability. Their technology has attracted significant investment, and their market presence reflects the convergence of innovation, green technology, and business success.
Akshay Singhal's drive was fueled by a deep fascination with nanotechnology and a desire to develop solutions with wide-ranging applications. His green venture was underpinned by a belief in graphene's potential to revolutionize multiple sectors.
Log9 Materials' journey stands as a testament to the power of imagination and scientific rigor. Their commitment to eco-friendliness is exemplified through their groundbreaking contributions. One standout innovation is their spill-containment hydrophobic pad, a vital tool in oil-spill prevention. Additionally, their aluminium-air batteries have emerged as a promising alternative to lithium batteries, reducing the environmental impact while retaining efficiency. But their aspirations don't stop there; Log9 is also in the process of developing aluminium-based power backups to replace diesel-dependent solutions.
At the core of Log9's mission lies a profound understanding of graphene's potential. Their foray into battery technology is powered by research and development in graphene nanotechnology, positioning them at the forefront of sustainable innovation. One of their pioneering products, 'smoke-safe,' reduces the risk of cancer from cigarettes by a staggering 90%, underlining their commitment to enhancing lives through technology.
Log9 Materials' innovation extends to the realm of battery technology. Aluminium fuel cells, known as aluminium-air batteries (AI-air batteries), rely on oxygen and aluminium reactions to produce electricity. This technology, akin to hydrogen fuel cells, is both economical and scalable, promising a greener future for electric vehicles and stationary applications.
The startup's journey is marked by strategic investments. In a recent Series B funding round, they secured an impressive $40 million, led by Amara Raja Batteries Ltd. Prior to this, their Series A round saw $3.5 million investment from Exfinity Venture Partners and Sequoia Capital India's accelerator programme, Surge.
Log9's commitment to its cause is further evident in their manufacturing facility in Bengaluru, inaugurated last year. Their focus on innovation and sustainability is perhaps most vividly embodied in their RapidX battery packs powered by InstaCharge technology. This innovation offers a remarkable nine times faster charging, superior performance, and prolonged battery life compared to conventional lithium-ion batteries.
Log9 Materials' ambitions continue to soar. With the goal of reaching a peak cell production capacity of 50MWh within a year, and scaling it to a remarkable 5GWh in three to five years, they are shaping a future where innovation, sustainability, and business prowess converge harmoniously. In their journey, Log9 Materials is proving that a greener future isn't just an aspiration – it's a reality driven by visionary minds, pioneering technology, and an unwavering commitment to a better world.
In this era where global warming threatens ecosystems, air quality deteriorates, and natural resources deplete, these startups have emerged as torchbearers of a greener future. They're not merely companies; they're stewards of change who realize that technology, when wielded responsibly, can mend the wounds inflicted on our planet.
From the outset, their missions are not driven solely by profit. The heartbeats of these endeavors resound with a rhythm that harmonizes with nature. Their stories are not just of financial success but of profound impact and transformation – stories that transcend balance sheets and reach deep into the souls of individuals, communities, and the Earth itself.
These visionary startups – champions of ecological integrity – are rewriting the rules of business, revealing a narrative where profit and purpose are seamlessly woven together. In the backdrop of environmental crises, they stand as beacons of possibility, proving that innovation can harmonize with compassion, and progress can be underpinned by responsible stewardship. They beckon us to embrace a future where going green is no longer a choice but an obligation, not just for the sake of our bottom lines but for the sake of generations to come.
Also read:
The Indian Ethnic Co. – The Homespun Saga of a Rs. 15 Crore Fashion Brand's Success, Crafted by a Mother and Daughters Duo
Bridging Healthcare Gaps: How a Cancer Survivor Transforms Rural India Through Telemedicine Centers
From Pharmaceutical Waste to Sustainable Furniture: The Daera Trio Leads the Charge
Here are 5 Life Lessons to Spark Inspiration and Motivation in Your Life
Rising Against the Odds: Yash Suryavanshi's Inspiring Tale from Depression to Success
Check out our section dedicated to India, where we celebrate inspirational changemakers, explore innovation, entrepreneurship, and sustainability, and delve into the impact of social and governance initiatives. From startups to art & culture, education, Sports, Entertainment and lifestyle, our insightful articles provide valuable insights for small businesses and curious minds alike.