Rising from a small town with minimal resources and no guidance grew up a girl with dreams in mind and ambition at heart. Clueless what to do, how to proceed, and where to go. Growing up in a small town with an ambition to become something to achieve name and fame wasn't that easy. Working hard daily to make dreams come true was something done by the timid girl day in and day out. Tremendous efforts and passion to work were the fuel to the Khushi's team. Hard work is always paid and a hard-working person becomes worthy may be late but surely.
Believing in her dreams and hard work Khushi moved to Delhi the metro city and national capital. In the big chores city, it was difficult to start initially, with no one to guide nor anyone to support but faith in their heart to do something pushed her. As it is said, start small and so she did. she started with baby steps to ace her dreams. Started work in an office as a full-time employee. She worked at the office for a few years but soon realized that it wasn't something which she wished to do and hence left the job after working for a few years.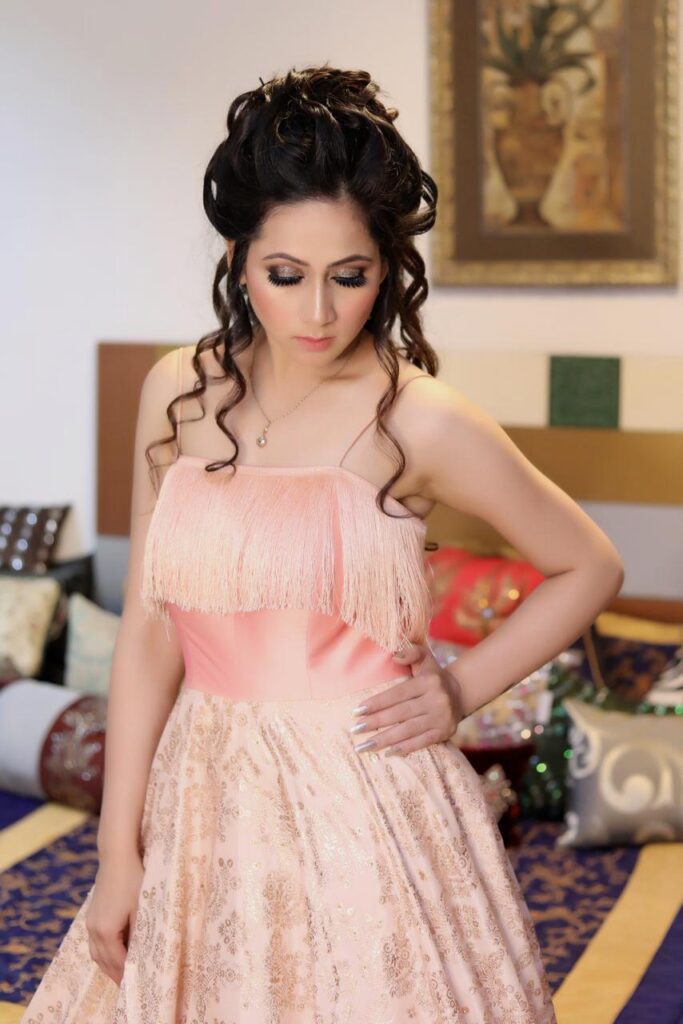 Miracles happen with everyone and then come in the light of life. After dark nights come in the bright day with sunshine. On such a bright day Khushi received an offer for modeling but due to a lack of knowledge and expertise in the field of modeling, she could not get the offer. Seeing her urge to learn and work she was offered a 15-20 days workshop at the studio to understand things closely and work accordingly. Over the tenure of the workshop, the girl was perfectly groomed for an independent photo shoot. In the initial phase of her modeling career, she had to manage shoots free of charge. There was no other option with her except to accept the offers and work without any charges because she lacked the money to build her portfolio and get shoots done for display. After accepting the modeling offers and working free of cost for clients soon she grew as a perfect model. Over their tenure, she gained experience and built her portfolio also. Almost 20+ shoots have been done by her without any cost and support.
Finally, her hard work got worth it and she started getting paid contracts from different brands. She has worked as a model for different jewelers, make-up artists, and also fashion designers. She Also Worked for Amazon and Flipcard. Being a resident of Delhi she received offers mostly in Delhi but was never restricted there. She has explored different megacities for modeling such as Mumbai, Jaipur, and of course Delhi with different professionals and artists. After working with different brands and companies and designers, the Khushi was offered acting contracts also. Receiving offers for acting was pleasing but she wasn't actually interested in acting and hence denied to them. She was also offered TV shows from the very popular &Tv and Zee Tv but Due to Some Responsibilities, she was not able to work with them.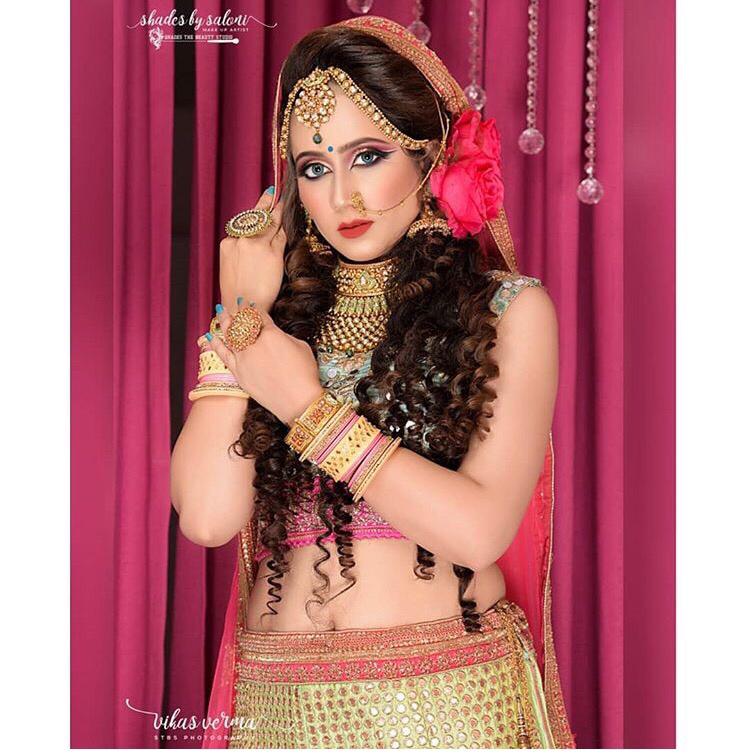 For the past 5 years, everything was going smooth in modeling and industry but then came the World's disaster: the pandemic everything got closed and artists and models back at home idle with no work to do. This girl who had worked hard in the initial phase still believed that even in the lockdown her inquisitive mind could help her make the most of this time. There she started exploring make-up artists and their works online. Exploring and browsing she eventually started learning professional make-up online. Make-up wasn't something actually tough for her, as a model she had worked with great make-up artists across the cities and saw so much make-up every time she herself learned some of the ways and tricks.
Learning professionally about make-up was essential so she did it and after getting full knowledge in a long time of lockdown she got well versed with it. To influence people she initially posted her makeup photos and videos, later on, she also tried her make-up on her family members and posted her work. This helped her to get offers for bridal make-ups. The brides and family members loved her work and thus she started moving ahead as a make-up artist.
Khushi Rajput the girl from the small town of Bulandshahr is growing professionally as a makeup artist and wishes to get known as the most desired and fabulous make-up artist. She is confident with all types of make-up. Her expertise lies in natural and long-lasting make-up and is available for make-up contracts.